Printed circuits
Prototypes and Samplings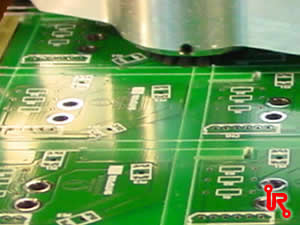 We offer a rapid prototyping service, which varies from 2 working days – for the mono printed circuits and double copper – till to 6 days for the multilayer circuits with any kind of superficial finish.
The photographic equipment used for the prototyping can be used also for a further production – without any additional costs – this also if they require possible modifications.
The prototypes are manufactured with the same lines that are used for the production, thus the qualitative standards turn out to be very high.
Together with the quality, the service and our thirty-year experience, we can also put the competitive prices.